Visualead API allows an automatic generation of Visual QR Codes integrated with any image. With the help of our platform, the mundane QR code takes on a new and colorful life, drawing the attention of the customer in an appealing manner.
Visualead Visual QR Code Generator API supports Visual QR Codes creation on a large scale and includes all the necessary quality assurance for the Visual QR Codes to be visually appealing and reliable at the same time.
Using Visualead's API, our clients and partners can automatically generate Visual QR Codes on a large scale and integrate them within their services and applications. There are a number of options for integrations that can be made using Visualead's system.
For more information and technical details contact us at api@visualead.com. Visit our technology page to learn more about Visualead's products.
Usage Example 1: Image + Data = Visual QR Code: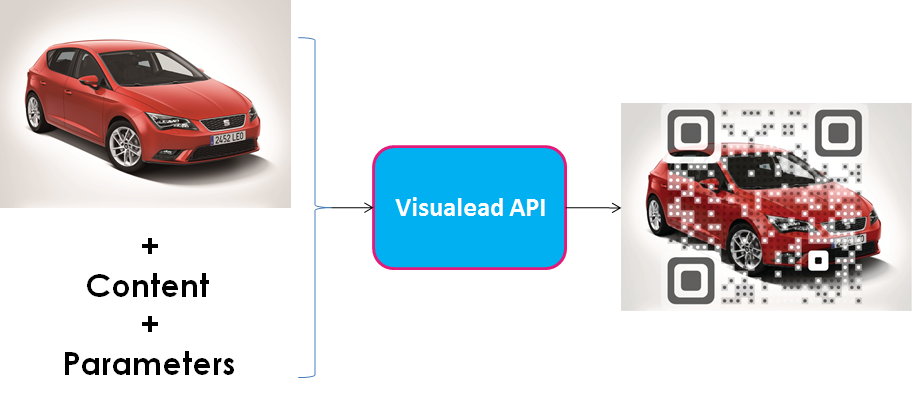 Usage Example 2: One design, many unique Visual QR Codes: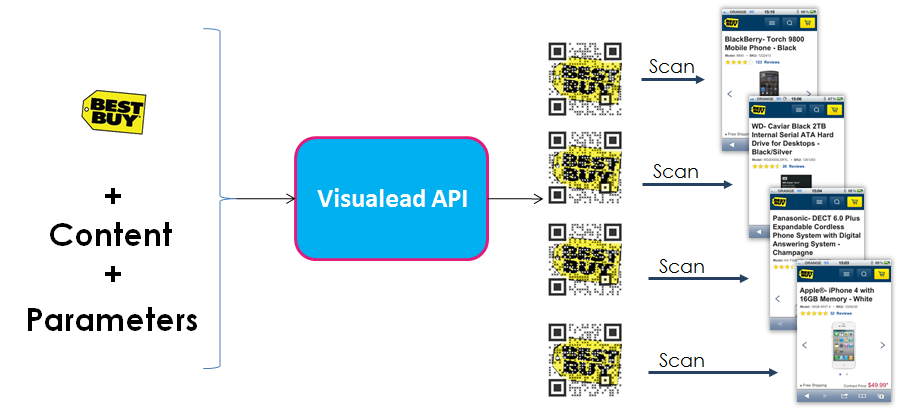 Usage Example 3: Customize your own Do-It-Yourself code generator:
| | |
| --- | --- |
| Example 1: | Example 2: |
| | |